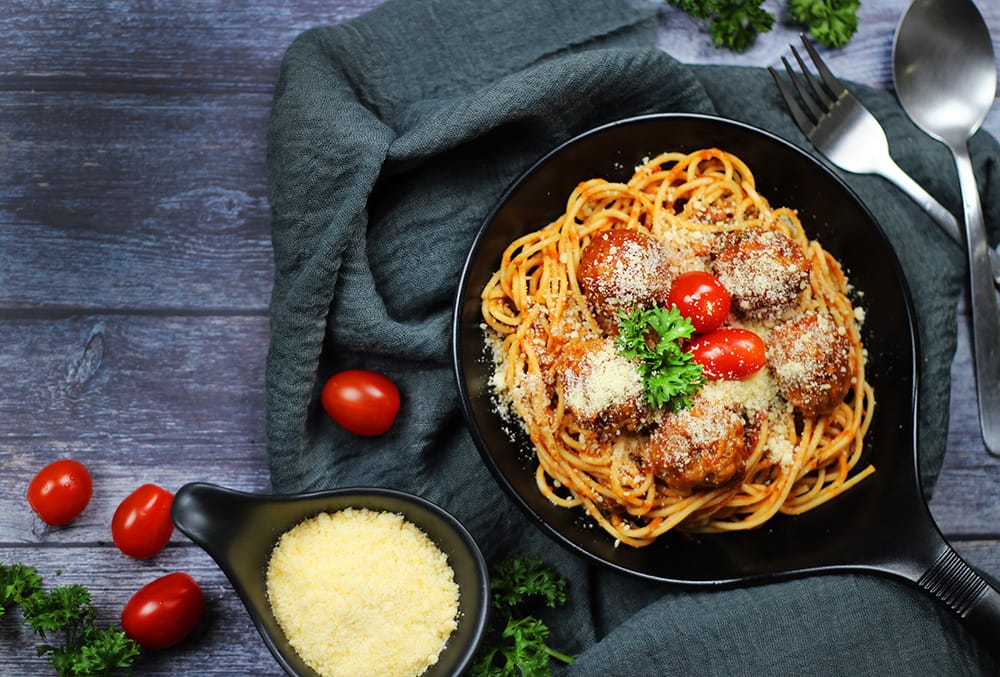 Spaghetti Sauce Pure Foods 1,000 g.

Pure Foods Instant Spaghetti Sauce, size 1,000 g.

The Spaghetti sauce is outstanding with a rich, mellow flavor. It can be used to make pasta, macaroni and spaghetti tomato sauce menus.

Easy to eat!!!

Kids will love , Adults will like it!!!


The secret of deliciousness

1. Blanch the noodles until cooked.

2. Stir-fry sauce with meat and vegetables as you like.

3. Stir-fry until the meat is cooked. Then pour the sauce over the boiled noodles.

4. Prepare a plate and serve.

- Products are ready for shipping.

- A ready-to-eat sauce

- Can be stored at room temperature at for 6 months shelf life.

Store in the refrigerator if after opening.